Meet the Team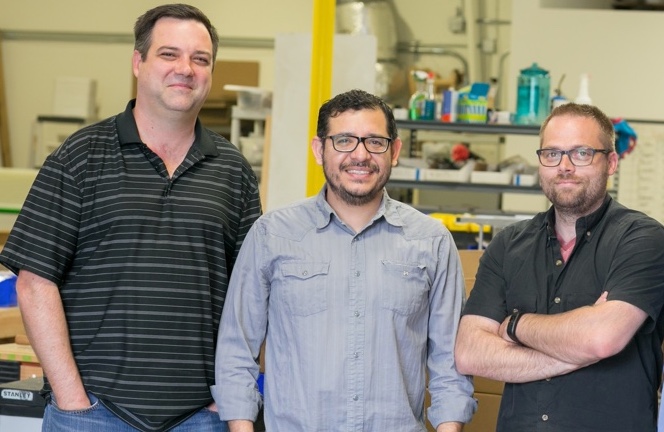 We're a small engineering and product design company based in Torrance, California. For the past nine years we've worked with everyone from two-person startups to Fortune 500 companies doing high-volume production and manufacturing.
We wanted something to fill the gap between our 3D printers and CNC machines, so we took our knowledge and passion for technology and built our first product, The Nomad 883 mill.
Rob Grzesek
Chief Executive Officer
Rob is an electrical engineer with years of experience in hardware and software development, as well as high volume manufacturing. He has been involved in the design and development of hundreds of products, but is best known for his work on MeshCAM, an intuitive, cross-platform, and user-friendly CAM program that can handle 2D or 3D parts easily. His name is spoken in hushed tones in CNC forums and bare-knuckle machining clubs.
Jorge Sanchez
VP, Operations
The other electrical engineer on the team, Jorge has focused on hardware and firmware design for custom, one-of-a-kind prototypes. He has developed a number of educational apps and slips food to his dogs when his wife isn't looking. His uncanny ability to turn normal conversation into awkward, torturous puns is legendary.
Edward Ford
VP, Customer Success
Edward created the Shapeoko CNC router, which grew from a small project, to a Kickstarter campaign, to one of the best selling home CNC machines ever, to the second product line at Carbide 3D. How do we know it's the best selling ever? He's got an Excel pivot table to prove it. Though to be fair, he's got a pivot table for almost everything.