A lot of our customers are engineers, and their overwhelming feedback has been that they want to make PCBs on the Nomad. This was always possible but we didn't have a recommended workflow or the tooling to support it.
We've fixed that now.
We'd like to invite you to try our new PCB machining software, Carbide Copper. It's currently in beta but it's the easiest way to machine PCBs and it'll only get better in the coming weeks and months.
While we designed it for the Nomad, you're free to use it for any CNC machine. (Including the Shapeoko)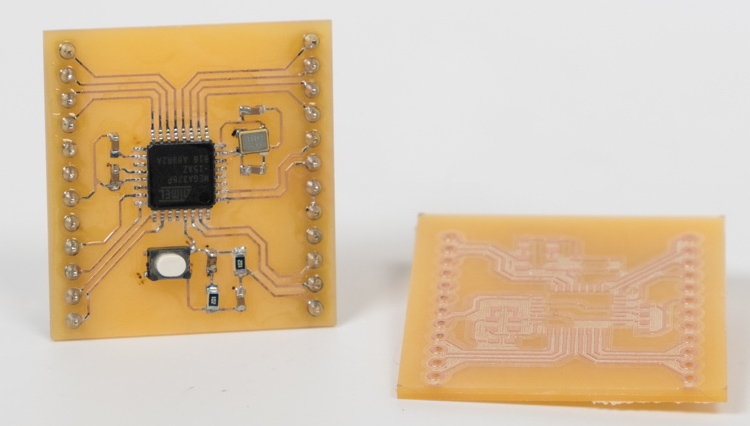 In addition to Carbide Copper, we've released several products to make PCB machining easier:
#501 PCB Engraver
Our 501 PCB engraver is a US-made tapered ball cutter that can cut small details without sacrificing durability.
PCB Drills
We've got two options for PCB drills, a 10 piece assortment that lets you find the perfect size for your projects, from .3mm to 1.2mm.
We also have a 10 pack with only the sizes we find to be most useful, .5mm, .7mm, and .9mm
Copper Clad Board
We've added 2x3" and 4x6" single-sided and double-sided copper clad circuit boards. This is all FR1 material instead of the more common FR4, so it's ideal for machining.
Double Sided Tape
We've added a new, US-made, high-quality double side tape that's perfect for holding down your boards.
PCB Pack
Not sure what you need, or just don't want to click all of the links above? We put together a PCB pack that includes everything you need with one click, for one price.
In Conclusion
Back in our corporate days, Jorge and I worked at a company that had a T-Tech PCB engraver that cost $15,000 (at that time). It was a great addition to the electronics lab and we made a lot of PCBs on it. In the past few weeks, we've been amazed at how to well the Nomad Pro with Carbide Copper compares to that purpose-built machine, at a fraction of the cost.
We hope you find Carbide Copper as useful as we do. Let us know what you think.